Alexander Sebastianus, Ari Bayuaji, Dawn Ng, Ezzam Rahman, Kanchana Gupta, Widi Pangestu
Curated by Hermanto Soerjanto
15 October – 13 November 2022
Vernissage: Saturday, 15 October 2022, 3 – 7pm
Mizuma Gallery is pleased to announce Beyond Painting a group exhibition curated by Hermanto Soerjanto featuring artworks by Alexander Sebastianus, Ari Bayuaji, Dawn Ng, Ezzam Rahman, Kanchana Gupta, and Widi Pangestu.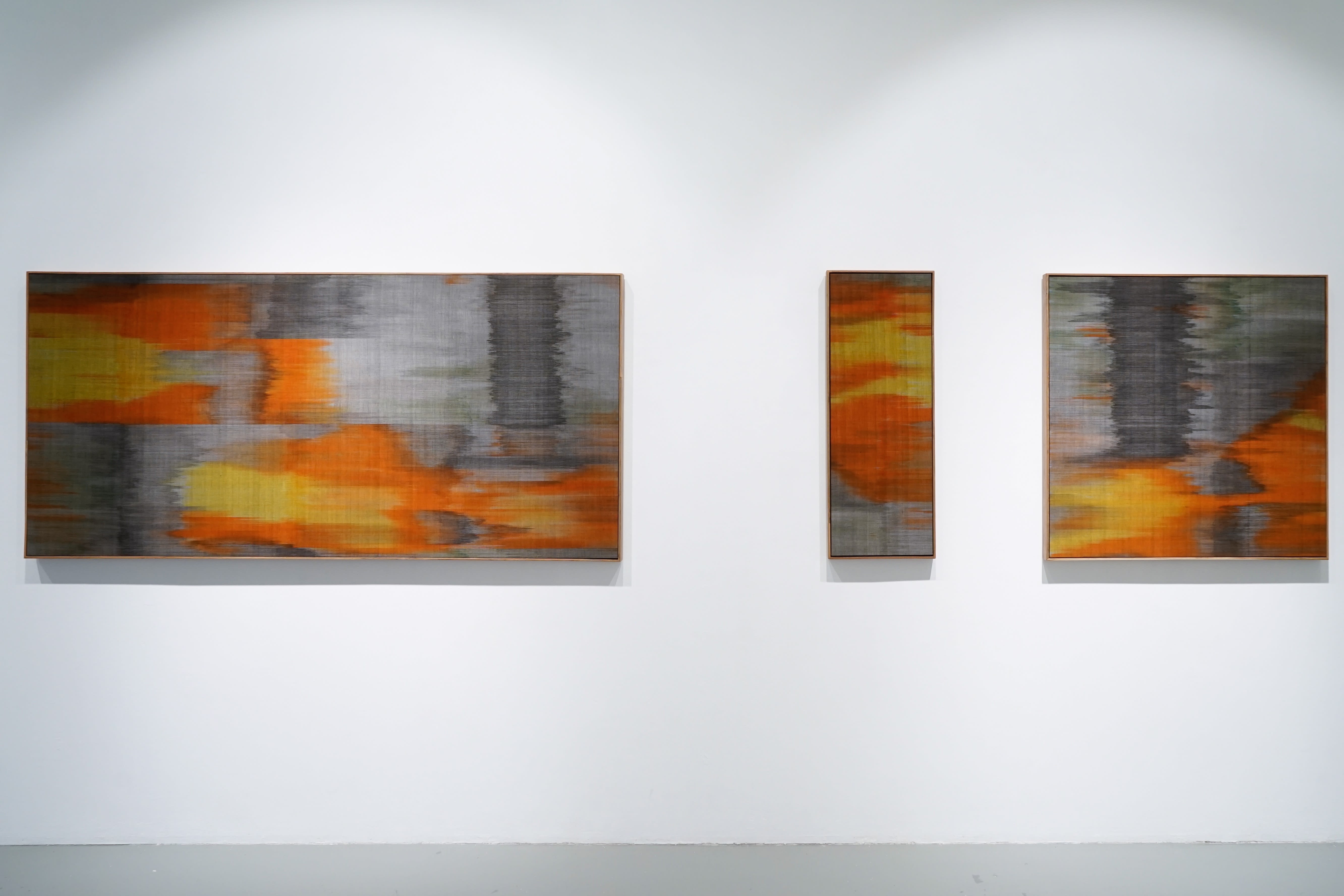 In Beyond Painting, the exhibition curator Hermanto Soerjanto sought to highlight the importance of media and technique in the art-making process, and how it has developed over time. Based on his observations, there has been no new developments in art after the emergence of pop art. But the contemporary era has brought a more liberal platform for the development of art, in terms of the use of media and technique in creating artworks, as well as the influence of diverse cultures and locality.
Empowered by the advancement of technology, our modern world has provided art with limitless possibilities to grow. We can witness this in the works of artists such as teamLab and Refik Anadol, who employed computer technology and big data science as their main media of art; or Olafur Eliasson and Tomás Saraceno who employed alternative materials, including life spiders and spider web in their artworks. In Southeast Asia, we see artists who have adopted technology as their main body of work, as well as the ones who revisit their traditional and cultural roots, bringing that knowledge and making it relevant in contemporary culture. These phenomena are clearly evident in the works of Alexander Sebastianus, who uses the traditional weaving technique to create artworks that are relevant to the contemporary art scene. Similarly, Ari Bayuaji who also employs weaving techniques in his works and embraces the local Balinese daily culture of ngayah (mutual cooperation in the temple's activities) into his process. He engages the community of Sanur that was economically impacted by the Covid-19 pandemic to be involved in the creation of his art works. br />

Multi-disciplinary artist Ezzam Rahman creates flower-like sculptures made from the dry callouses of his own feet, with the final sculptures displayed inside bell jars. The idea behind using this material came from the word Melayu, or 'withered', when directly translated to English. Melayu also refers to the Malay ethnicity which, in this context, Ezzam refers to his own identity as a Melayu.
Dawn Ng, Kanchana Gupta, and Widi Pangestu work with conventional art materials but with a different awareness and point of view. Dawn Ng's main body of works are film and photography. Her works presented in this show capture the moving image of an ice block melting. She uses the method of surveillance to take video and photos of the melting process, which over time, reveals the coloured layers inside the ice. The artworks produced essentially are her attempts in 'capturing time'.
Kanchana Gupta's works take acrylic paint to a different level. Instead of applying the paint onto a canvas, she instead lays them onto a piece of jute, lets it dry, and later peels off those individual layers, subsequently stacking them together. The creases and imperfections of the paint layers develop into beautiful abstract works. Whereas Widi Pangestu approaches paper with a different perspective. Paper that normally functions as a surface to hold paint, ink, or any other coloured materials, is used as the main media of the work itself. In Widi's process, he takes the paper back into its pulp form, and sculpts it to create three-dimensional abstract works.
The exhibition curator, Hermanto Soerjanto, observes that in the past, there had been too many techniques and materials that were excluded from art practices. In this contemporary age where anything could be art and art could be anything, it has given a limitless area to grow for the development of art.
Beyond Painting, a group exhibition curated by Hermanto Soerjanto featuring artworks by Alexander Sebastianus, Ari Bayuaji, Dawn Ng, Ezzam Rahman, Kanchana Gupta, and Widi Pangestu will run from 15 October to 13 November 2022 at Mizuma Gallery, 22 Lock Road #01-34 Gillman Barracks, Singapore 108939. The gallery will open from 11am-7pm on Tuesdays to Saturdays, and 11am-6pm on Sundays. The gallery will be closed on Mondays and Public Holidays.